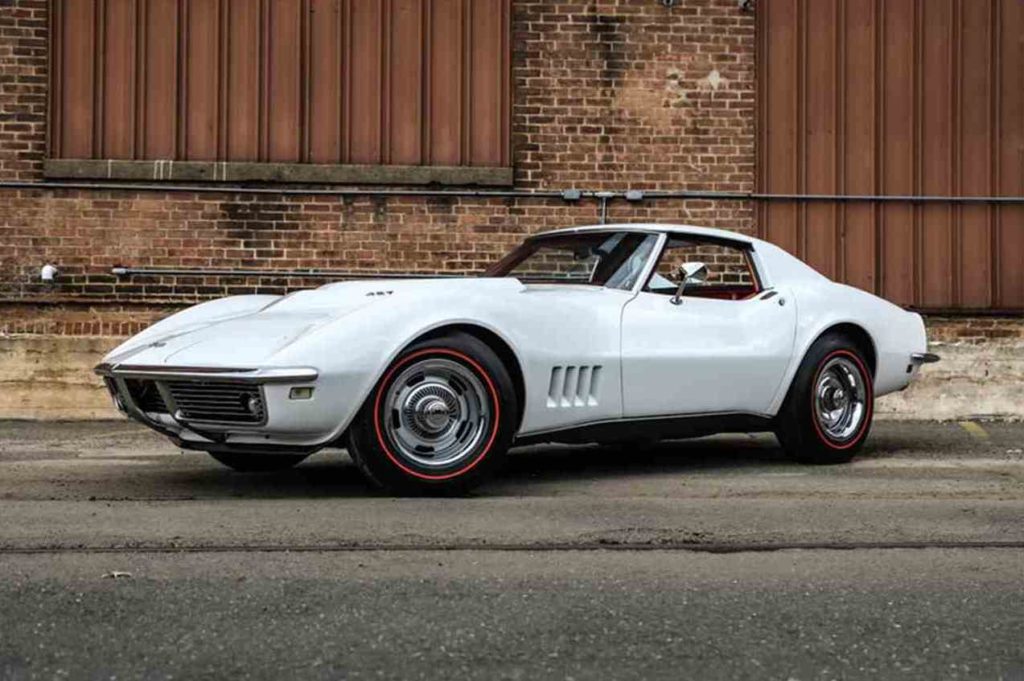 Pricing: $4,663 (Coupe), $4,320 (Convertible)
Engine options: 300-hp-4.69-cu-in, 350-hp-4.17-cu-in, 390- and 400-hp- 5.90- cu- in, 435-hp-4.92-cu.-in
Transmission: 3 speed automatic, 4 speed manual
Units produced: 28,566 (Total), 18,630 (Convertible), 9,936 (Coupe)
Top Speed: 130 mph (estimated)
Available colors: (Exterior) Tuxedo Black, Polar White, Rally Red, Lemans Blue, International Blue, British Green, Safari Yellow, Silverstone Silver, Cordovan Maroon, Corvette Bronze (Interior) Black, Red, Blue, Medium Blue, Orange, Tobacco, Gunmetal
Highlights of This Year:
In 15 years of Corvettes the car had not only driven into prominence in the sports car field, but was also been a forerunner of some exciting and practical automobile innovation. For 1968, the mechanics of the Stingray were improved and refined, this year was an inspiring year in terms of design. This Corvette boasted uncommon, removable sections over pilot and navigator, that lift out for open air moving. A nearly vertical glass rear window tucks out of the way into a compartment in the luggage area. The effect is a flow-through roof that had never been seen on an American sports car before. Long, low profile with blunt styling brings up the rear per the continental GT tradition. The aerodynamic design features a spoiler in the back. Behind front wheels, functional louvers help to keep the horses cool. Wraparound front and rear bumpers plus line-smoothing hideaway features help make Corvette a trim one style-side. On the nose end, vacuum operated headlights glide open automatically when lights are turned on. Windshield wipers are hidden under a power operated panel which activates when the wipers are turned on or off, so that they aren't around when they shouldn't be. Below belt-line, wheel trim rings and center caps cover big 7-inch-wide wheels. Special tuck in treatment goes to the bright metal body sill between the wheels. Front and rear marker lights add a special touch to the Corvette from the sidelines.
The Corvette Convertible takes the same basic stingray idea with the lid off and turns in top-down driving for two. Drivers of the '68 Corvettes had three options of how to put the top on. Soft top (in black, white, or beige) or removable hardtop- pick either one as standard or order them both together. There is a big story in glass for the '68 Corvette Convertible. Like the Coupe, and like all previous Corvettes since '53, a rustless fiber glass body is basic. Full door glass styling aids in visibility as well as appearance and the Convertible's removable hardtop has a glass rear window for the first time. Both the Coupe and Corvette Convertible start off with a 300-hp Turbo-Fire 327 V8 standard along with a fully synchronized 3-speed box. Four other engines are available, and with 427 V8's there is a special high-domed hood. Additional transmission choices are 4-speed, close ratio 4 speed and Turbo Hydra-Matic- which broke into the Corvette power team lineup in 1968. For comfort, air flows through Corvette with full door windows closed, thanks to the new Astro Ventilation system with vent ports in the driver and passenger sides of the instrument panel.
The 1968 Corvette cockpit is designed with the traveling duo in mind. Thin tapered and contoured buckets are very comfortably high-backed. Supple all-vinyl upholstery is standard, and there was an option to order genuine leather. Between the seats the center console houses the parking brake lever, gear shift, cigarette liter and ashtray, thumb-wheel heater controls, air vent controls, and light monitoring system indicators. The console also stows seat belt buckle straps- twin sets with push button buckles. The option to order AM/ FM radio was available with out without FM Stereo multiplex. New features like the seat belt reminder light and door ajar flashers were introduced. A new ignition alarm system to remind you to take the key when you leave the car was also introduced.
Photos of the 1968 Corvette: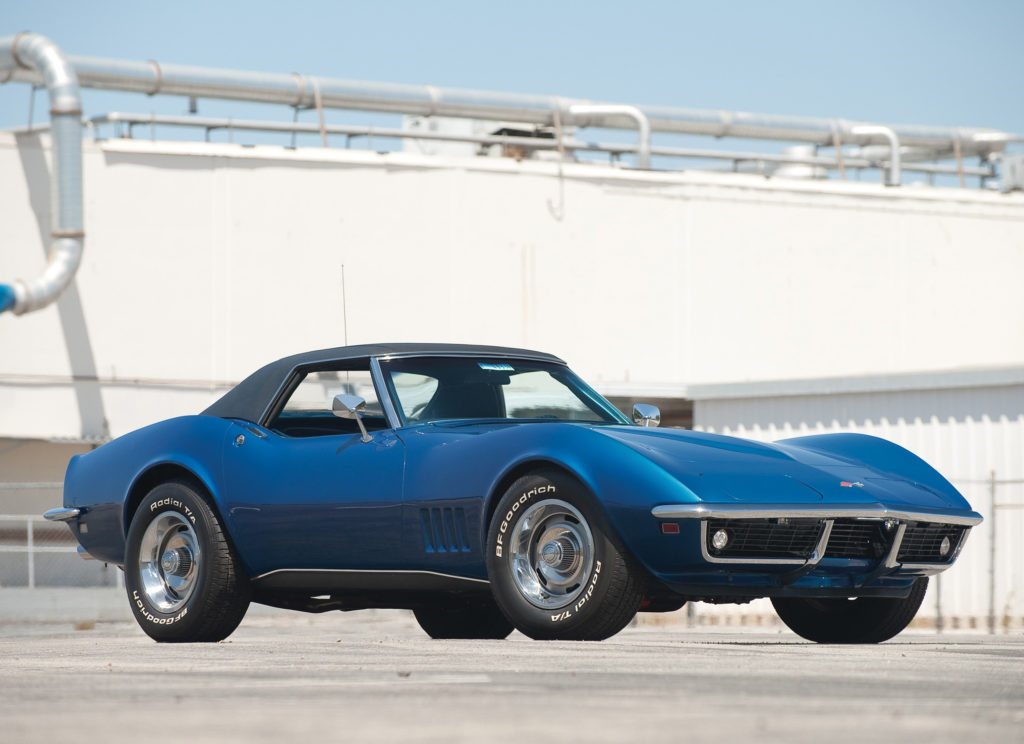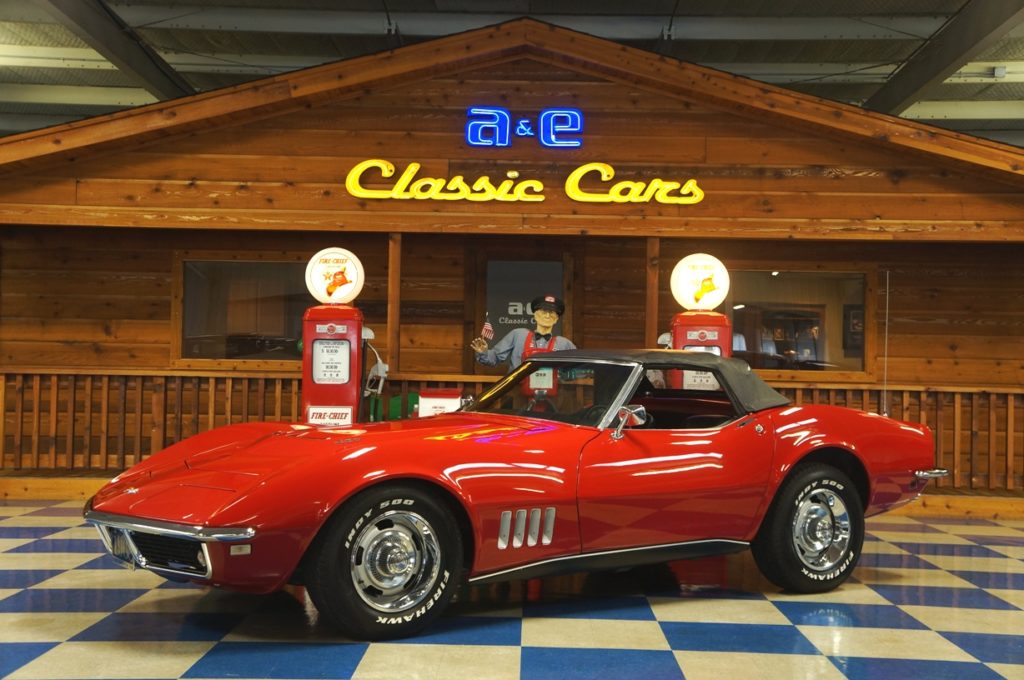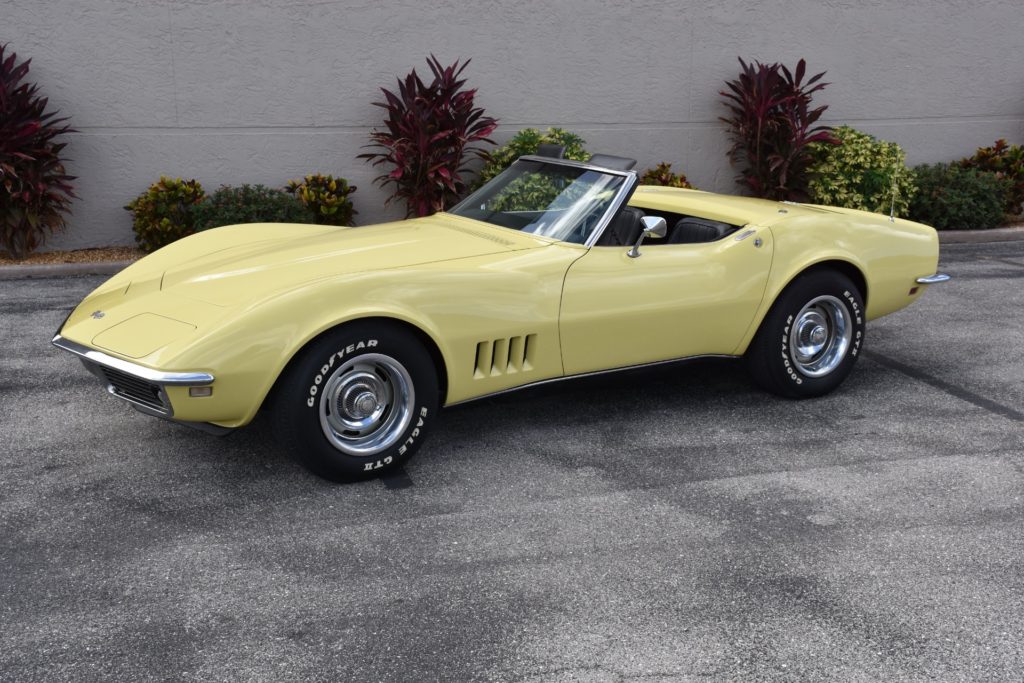 Sources
http://www.corvettemuseum.org/learn/about-corvette/corvette-specs/1968-corvette-specs/
https://www.corvsport.com/c3-corvette-overview-shark-generation/
https://en.wikipedia.org/wiki/Chevrolet_Corvette_(C3)
https://www.topspeed.com/cars/chevrolet/1963-1968-chevrolet-corvette-c2-ar160567.html
Author
Daniel Thomas // Contributor