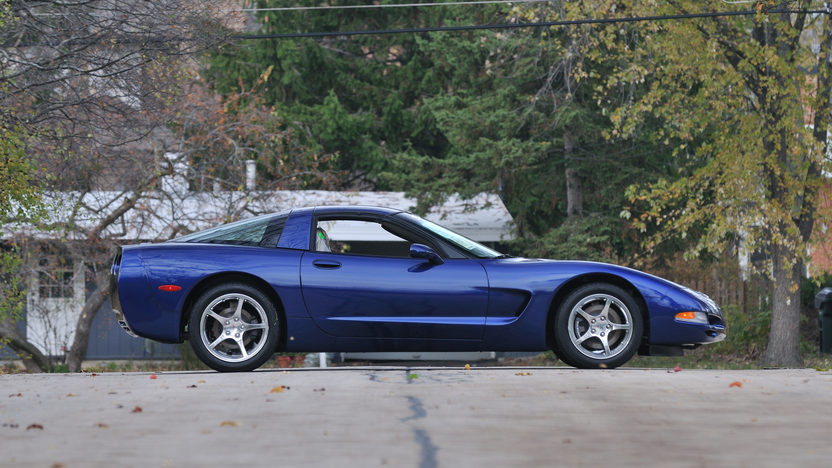 Pricing: $44,535 (Coupe), $51,535 (Convertible), $52,385 (Z06 Coupe)
Engine options: 5.7L LS1 V8 or 5.7L LS6 V8 (Z06: 2001–04)
Transmission: 6-speed manual or 4-speed automatic
Units produced: 34,064
Top Speed: 175 MPH (factory declared)
Available colors: Quicksilver, Electron Blue, Speedway White, Black, Torch Red, Millenium Yellow, Medium Spiral Gray, Anniversary RedArctic White, Lemans Blue (Comm. Edition), Black, Machine Silver, Torch Red, Millenium Yellow, Magnetic Red II, Medium Spiral Gray
Highlights of This Year:
Factory stock performance figures for the 405 hp (302 kW) version of the Z06 include an acceleration time from 0–60 mph in 3.9 seconds and 12.4 seconds in the quarter mile.
During the 2004 model year, a 24 Hours of Le Mans Commemorative Edition package (RPO's Z15 & Z16) were offered as an option for all three C5 models (fastback coupé, convertible, Z06) in celebration of the C5-R "1–2" in-class finishes at Le Mans. The package consisted of a special paint color ("Le Mans Blue Metallic"); shale two-tone leather interior (coupés and convertibles only); and wide, silver-and-red stripes optionally applied down the center of the car (Z06 only). Commemorative Edition convertibles received a shale-colored soft top, and the Z06 version (dubbed the "Z16" after its RPO for the Le Mans Commemorative Edition) received a carbon fiber hood as a further weight-reduction measure. Special commemorative badging, headrest embroidery, and brightly polished wheel rims (a first on the Z06) with unique centercaps completed the package.
There were 2,025 Commemorative Edition (RPO Z16) Z06's built in 2004.
Photos of the 2004 Corvette: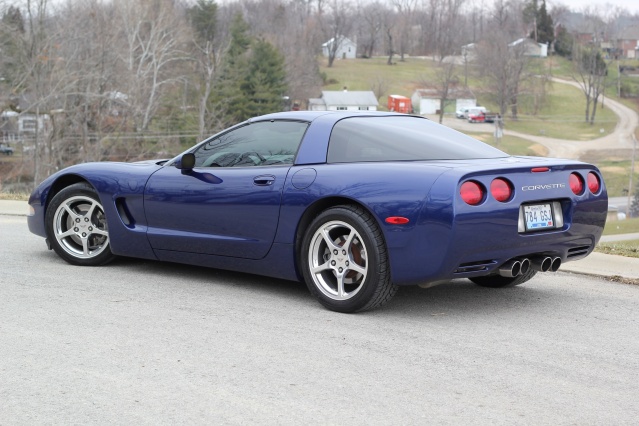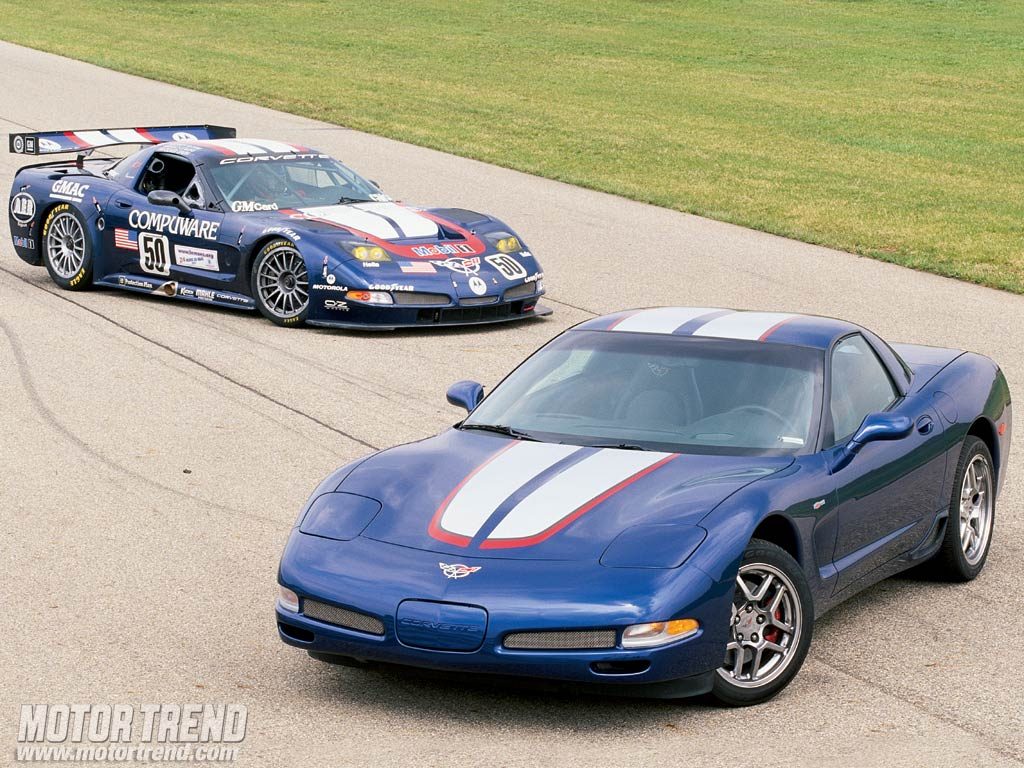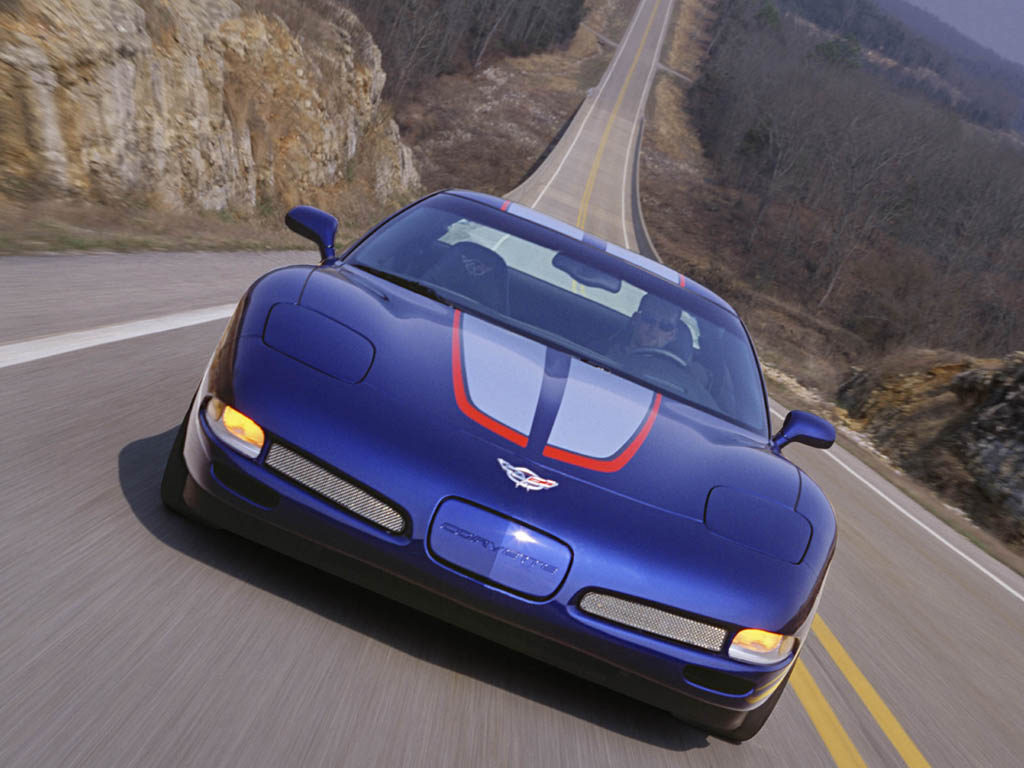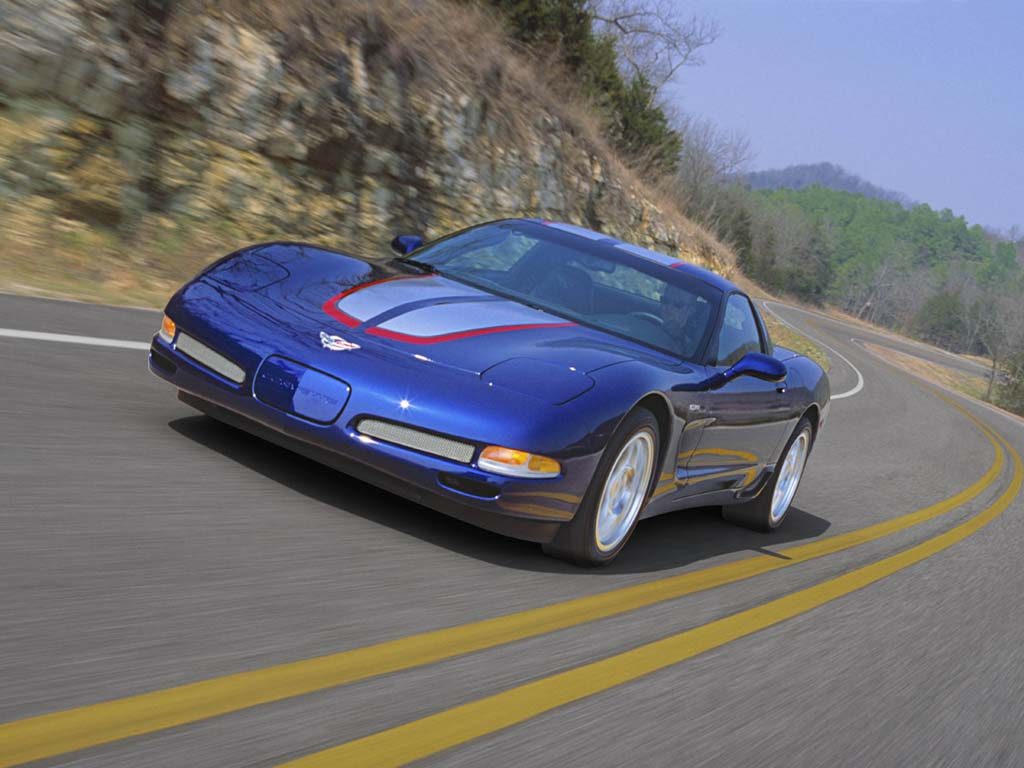 This one is my personal favorite – mine!
Sources
http://www.motortrend.com/cars/chevrolet/corvette/2004/
https://en.wikipedia.org/wiki/Chevrolet_Corvette_(C5)
http://www.automobile-catalog.com/make/chevrolet_usa/corvette_c5/corvette_c5_convertible/2004.html
http://www.rollingthunderz.com/corvette_rfcs_c5.shtml
https://www.topspeed.com/cars/chevrolet/2001-2004-chevrolet-corvette-z06-c5-ar6617.html
Author
David Harned // Editor